UMC Conference Secretary Talks Going From Scantron To E-Voting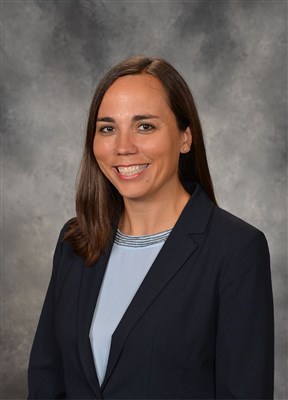 After years of relying on scantron machines, the United Methodist Church (UMC) Annual Conference of Alabama & West Florida made the switch to an audience response system for elections e-voting. With over 1400 attendees it was imperative that this change didn't create stress for conference organizers, senior members or non-tech savvy voters.
According to Conference Secretary, Ashley Davis, switching over to an audience response system for e-voting proved successful for three key reasons:
Integrity
Maintaining the integrity of the vote was of top concern for UMC members. This year's round of elections were of historical significance for the church. Only delegates elected to represent their region in next year's General Conference will be able to vote on controversial decisions that have the potential to alter the future of the church.
Any inaccuracy in vote counting or voter verification could result in significant delays, as well as great discontent among attendees.
"We had very few instances of people mistakenly submitting too many votes and were able to track them in the live results. Reports were prepared for review shortly after each voting session closed. It was a super smooth process, saving us much time."

Efficiency
UMC annual conference leaders erred on the side of caution when planning their event schedule. Though e-voting systems are known to be quicker than scantron systems, they based their voting session times on past experiences.
"Voting turnaround time went much quicker this time around. Instead of running into the night, which has happened before, we were able to get rid of a night session and dedicate more conference time to ministry."
"Our people really loved it, even with the older population. They thought it was easy to use."
Reliability
With news of scantron machines breaking down for multiple conferences, system reliability was of top concern for Annual Conference leaders. It wasn't enough that e-voting systems are more modern than scantron machines. What conference leaders needed was an undisputedly reliable and easy-to-use solution.
"Hand counting votes in the instance of system breakdown would have meant voting well past Midnight. As Conference Secretary I would of had to hand count over 1000 votes. Thankfully that wasn't the case."
"Overall our experience was just excellent. Starting from my contact with Scott Casey, he was helpful the entire time. He helped us come up with our system for distributing voting machines, and sent us plenty of Powerpoint slides and guidance to ensure our older population would be comfortable with the change."

It was important for UMC's conference leaders to receive simple explanations of how e-voting works, to be shared with church leaders and members. Instructional materials and practice devices were provided to ensure total comfort and confidence in the new process long before the time of the conference.
"Each day, our on-site technician arrived early and stayed late to ensure things went smoothly. The quality of support we had was both personable and to a high standard."
Can e-voting help you?
Getting started with e-voting is simple enough with a hands-on solution delivery team. Vistacom Audience Response System's ninety-five percent customer retention rate is due in large part to our high quality project management and polling/voting support. Schedule a free 30 minute consultation to learn more about e-voting.