Lead Event Experiences With VPOLL Gamification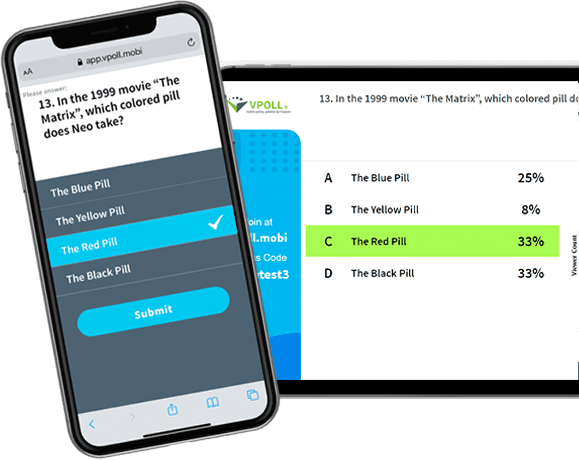 Game Changing Meeting Gamification
A single virtual solution for deepened learning at employee trainings, team building events, presentations and meetings.
Gamify Knowledge Retention
Reinforce information recall and retention with friendly competition between teams!
Predetermine teams by attendee profile

Use answer responses to split attendees into teams live in real time
Instantaneous Rankings
Add a competitive touch to your event for heightened team building and participation
Display points by team or individual

Run synchronized competitions in breakout sessions

Assign correct answers and points based on response and time to respond
Incentivize Meeting Involvement
Encourage everyone to put their best foot forward with the positive feedback of score rankings or prizes.
Live display leaderboard

Customize rankings and prize image display

Automated points scoring by individual or team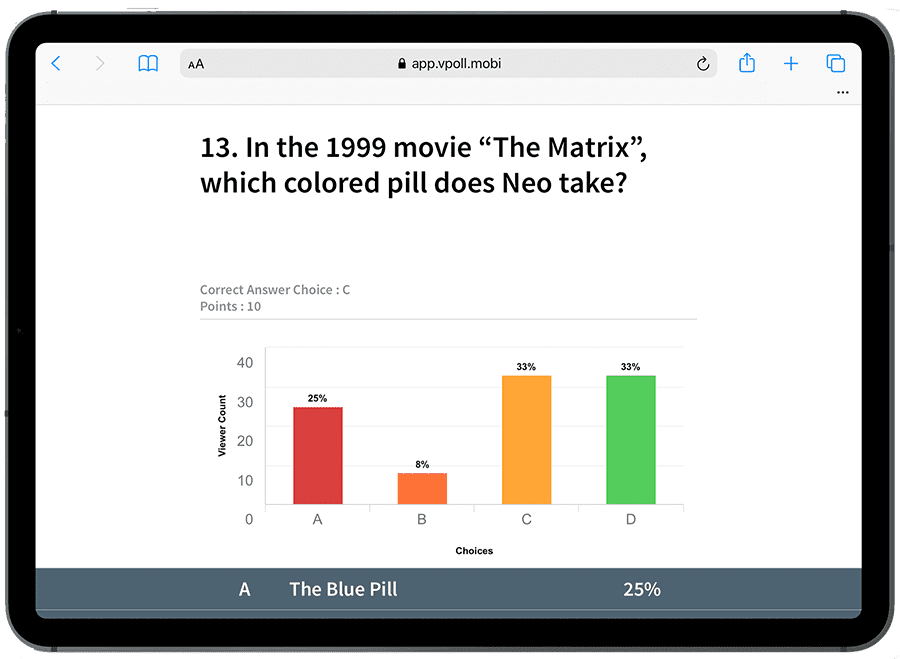 Kick Off Meaningful Connections
Build excitement for newly presented content and foster trust between teams in a fun format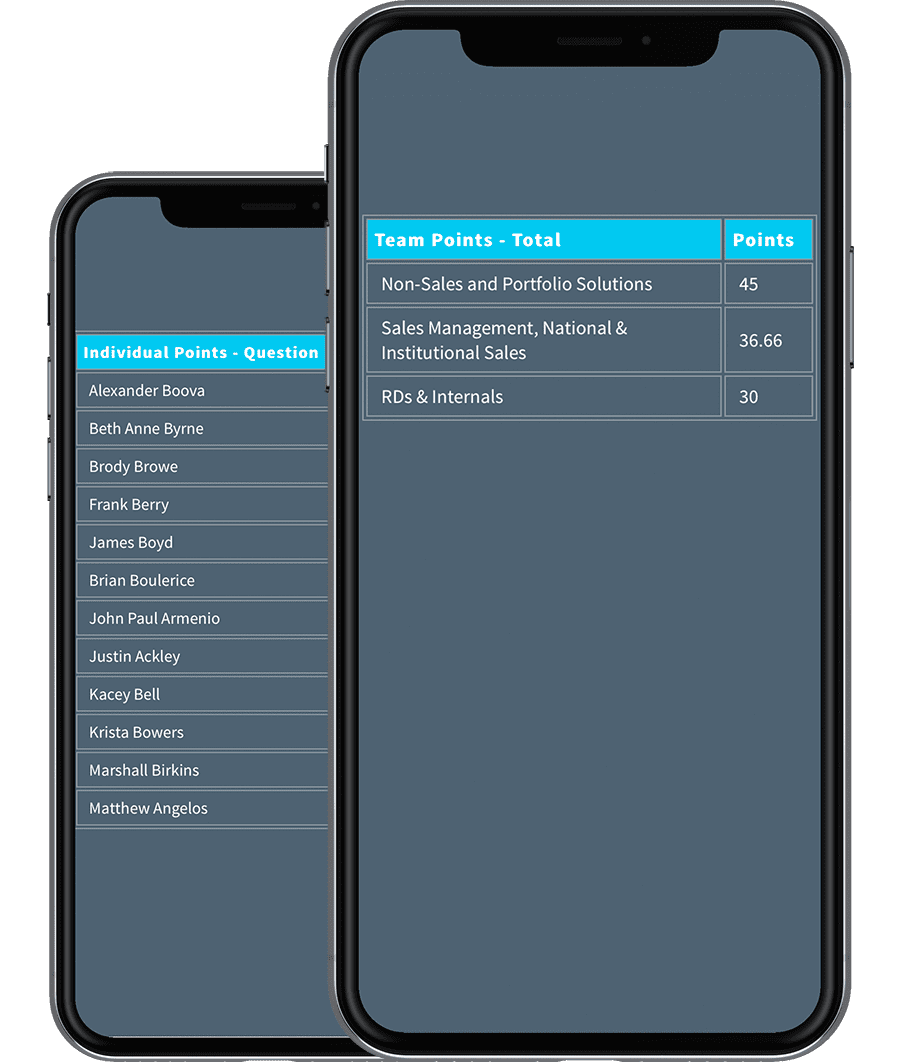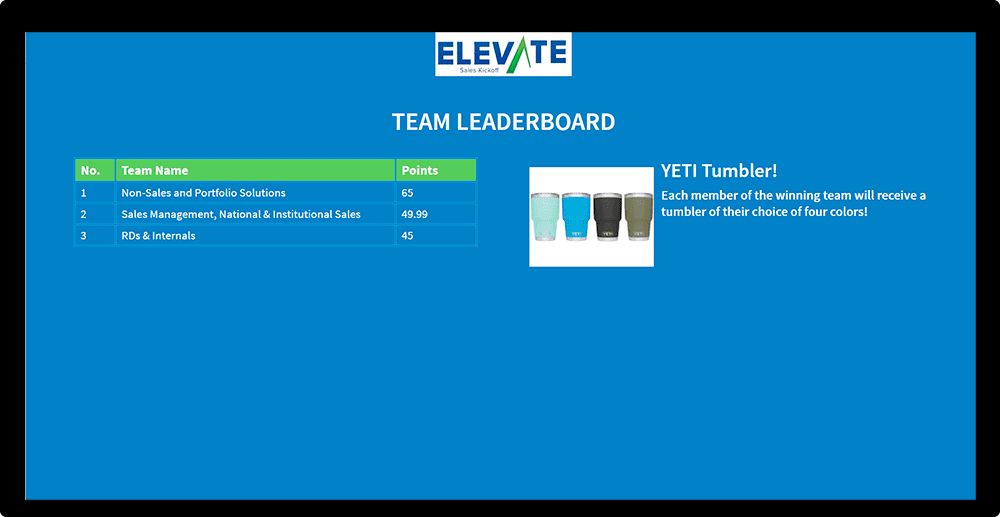 Incentivize Participant Engagement
Tap into the instant gratification that make video games compelling with the optional prize bonus
Make Paying Attention Pay
Congratulate the first person to answer each round correctly and highlight standing progression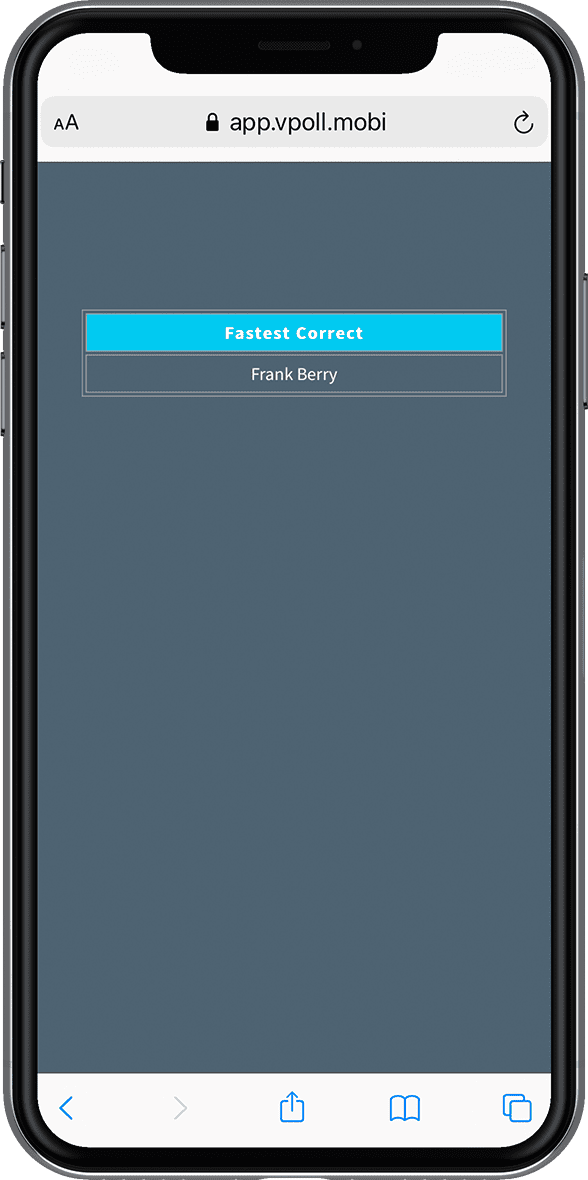 Bring Teams Together With Game Competitions
Reward First Correct Answer
Foster A Sense Of Achievement
Engage distributed teams in competition and watch the excitement grow as teams rise up the standings
Where Everyone Wins
Introduce the element of competition to make meetings more educational, enjoyable, and memorable
Gain Instant Feedback
Assess productivity and comprehension with real-time scoring and downloadable reporting
VPOLL For Interactive Meetings & Event Gamification