Vote In A Flash With
VPOLL

for

E-Voting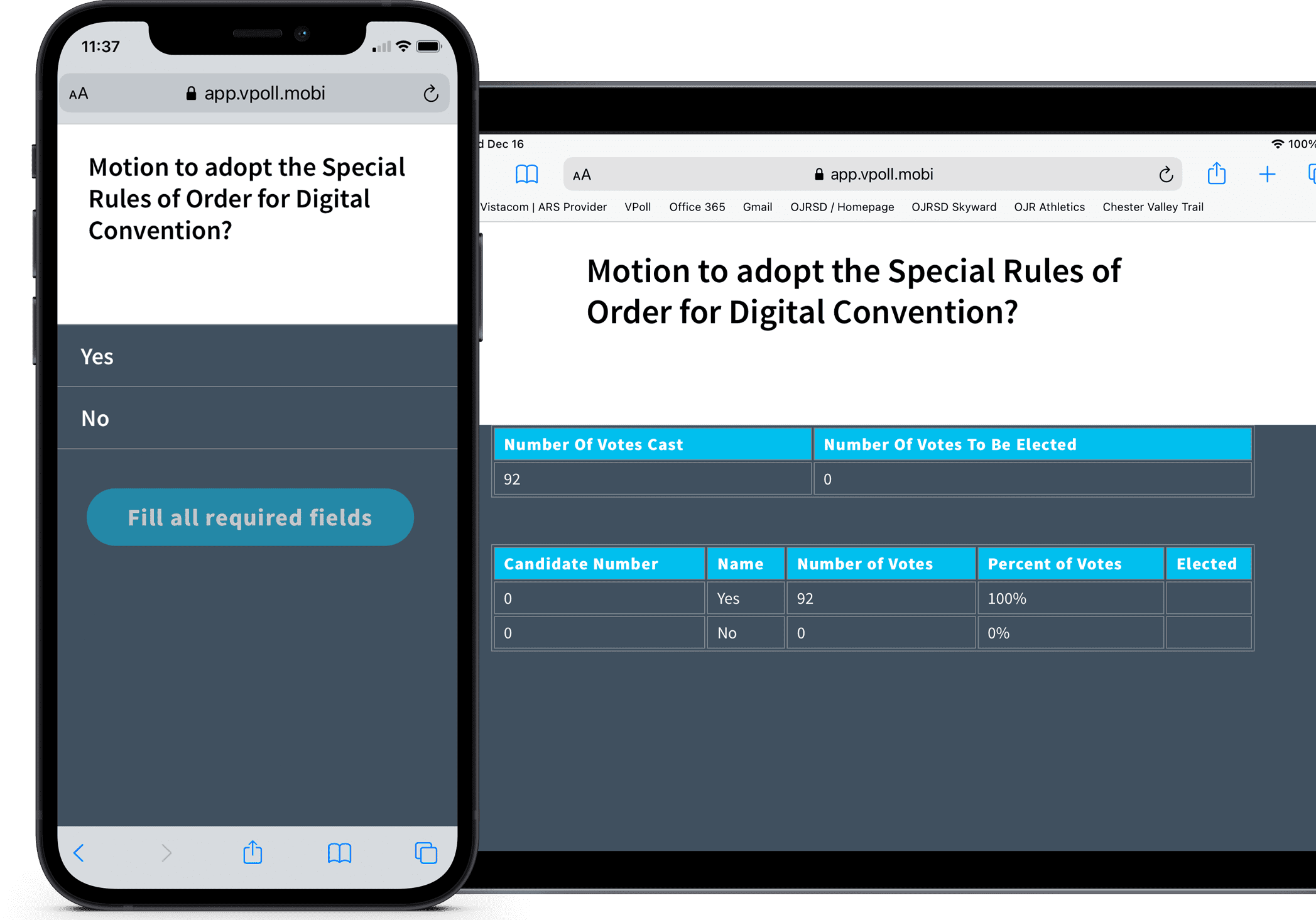 The Building Blocks Of Secure Virtual Elections
Online Elections For Any Industry
Use VPOLL for improved voter participation and maximum engagement in hybrid, in-person, and virtual online elections.
Annual general meetings
Easily and securely manage elections requiring weighted shareholder and proxy voting.
Approve Board of Directors
Vote on motions
Religious conventions
Streamline elections with VPOLL's easy to use, secure e-voting system.
Vote by order
Select among a slate of hundreds of candidates
Conduct multiple ballots
Approve resolutions and amendments to bylaws
Political elections
Conduct remote and in-person voting during leadership conventions and key events.
Conduct simultaneous voting sessions
Calculate required majority thresholds instantly
Instant runoffs
Determine your plank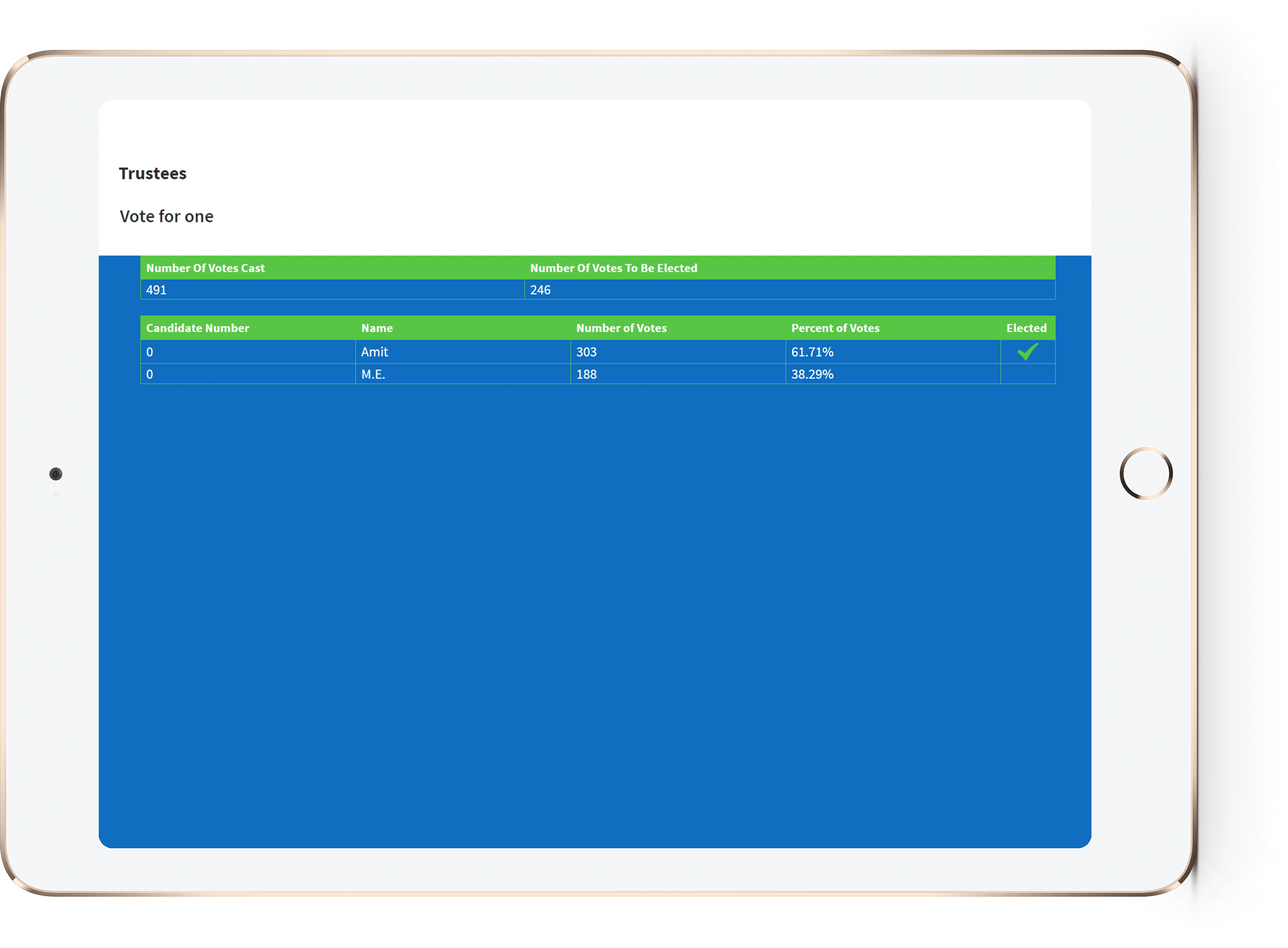 Easy To Navigate
Simple enough for new technology users to login and cast their ballot
From Any Device
Voters can vote using computer, tablet, or mobile devices
256-Bit Encryption For Secure Voting
Authenticate voters for safe elections on the VPOLL encrypted web platform
Tally And Audit Votes In Seconds
Election results are computed in real-time for instant verification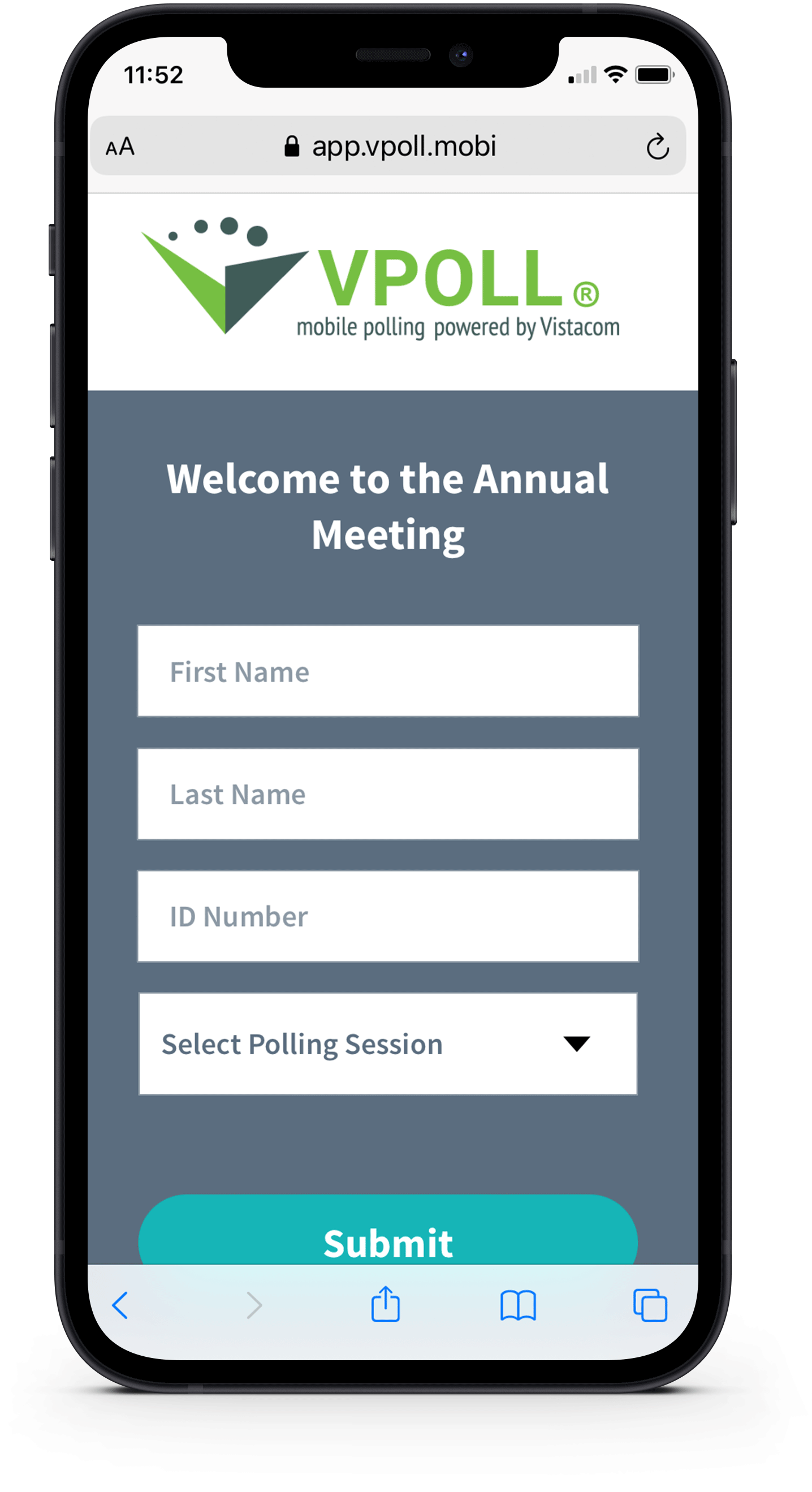 Custom Election Design
Easily set minority, majority voting criteria, and configure weighted or proxy voting.
The Possibilities Are Endless
Configure your ballots to handle any candidate election, bylaw amendment, ratification, budget approval, or motion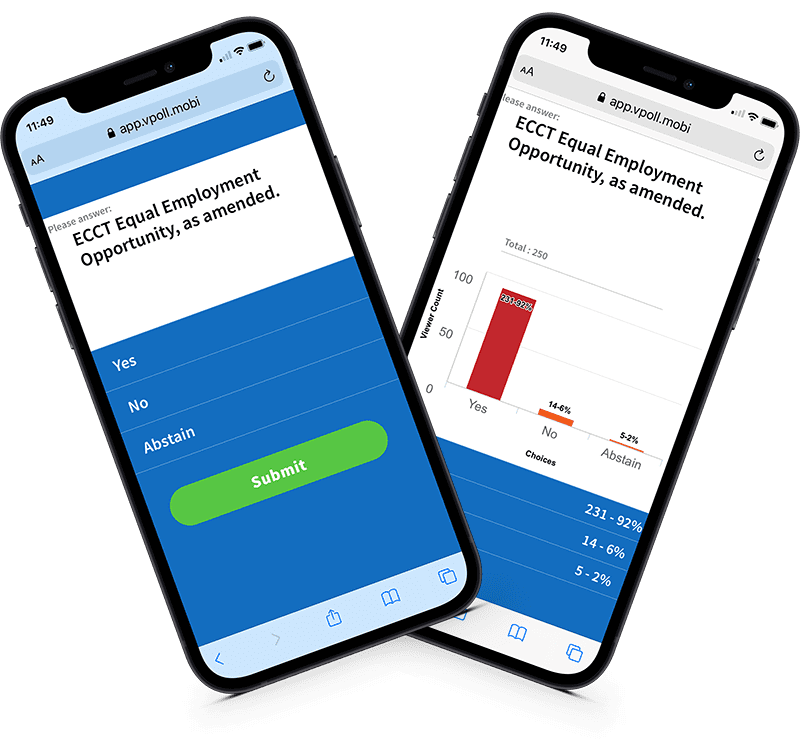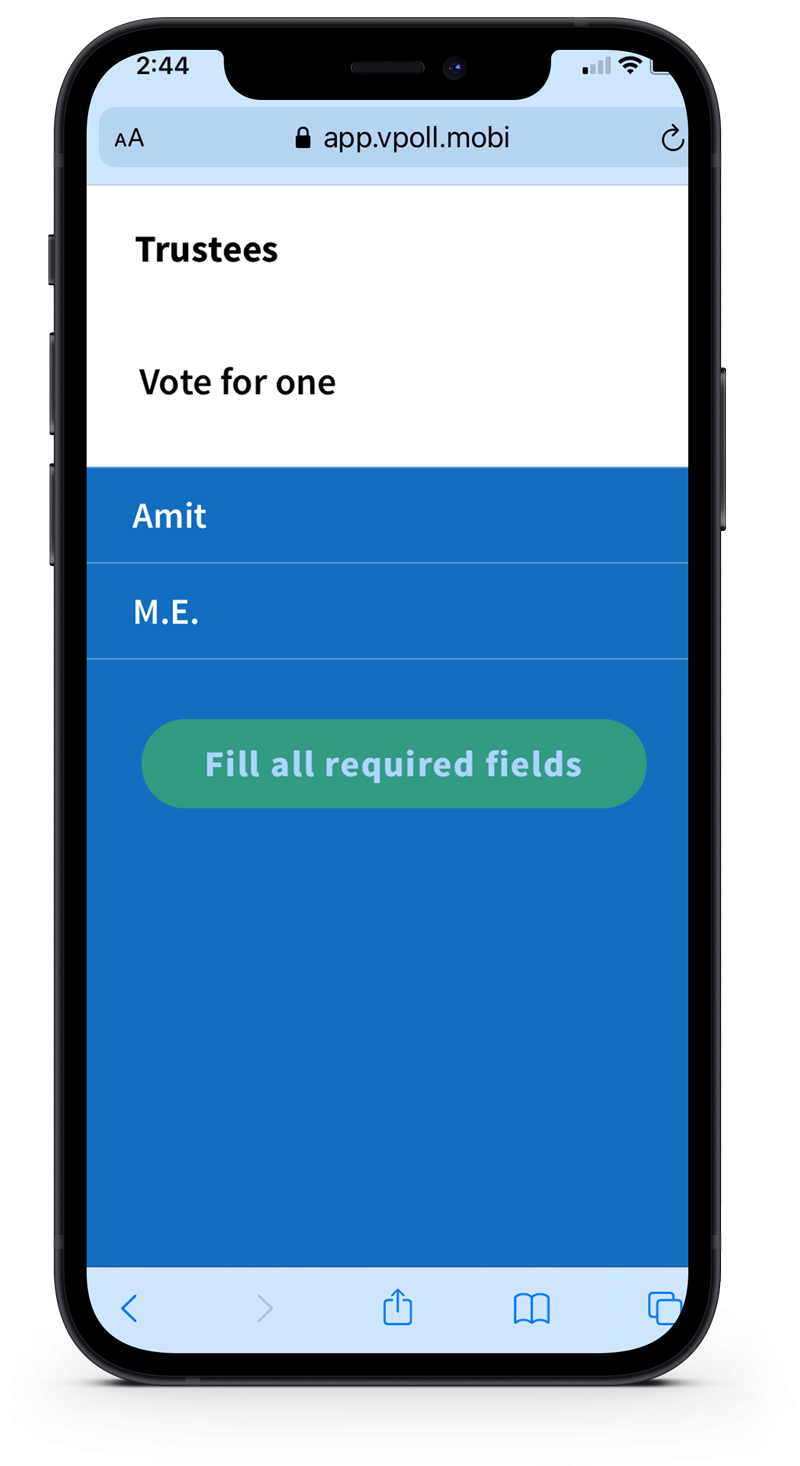 Protecting Vote Integrity
There are no invalid votes with VPOLL. Using Min/Max voting, voters can only submit a correct number of selections
Time Saving Automation
Focus on what's next while VPOLL authenticates voter eligibility and tallies voting results in seconds