What We Learned Using E-Voting For Elections Twice In A Row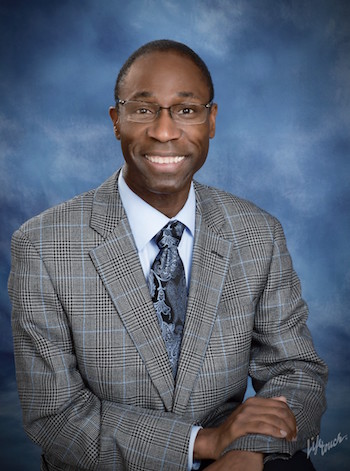 The United Methodist Church is one of many national conference bodies that have transitioned to audience response systems complete with live audience polling and electronic voting keypads for annual elections. Having experienced severe disruptions due to faulty scantron voting machines, United Methodist Church (UMC) conference leaders began their transition to audience response systems four years ago.
According to UMC South Carolina Conference Secretary, Ken Nelson, the decision to switch to electronic voting for elections came down to three key factors.
Net Cost Savings
With up to sixteen delegates to elect and 1,000 congregations represented, system reliability was a key concern for UMC conference leaders. In the past, paper ballots and scantron machines put the conference at risk of costly, unexpected conference delays. Paper ballots and scantron voting machines both had proven too time consuming, with delays due to vote counting becoming too common an occurrence.
"In 2012 we used the scantron and I remember we were literally voting up until midnight for just 1 set of elections. We had two sets of elections to complete. It added an additional day to the conference which caused additional hotel time and costs."
"Sometimes the cards had moisture on them, and that would create issues. When we would take a vote it would take us a minimum of 45 minutes to get a result and sometimes much longer than that."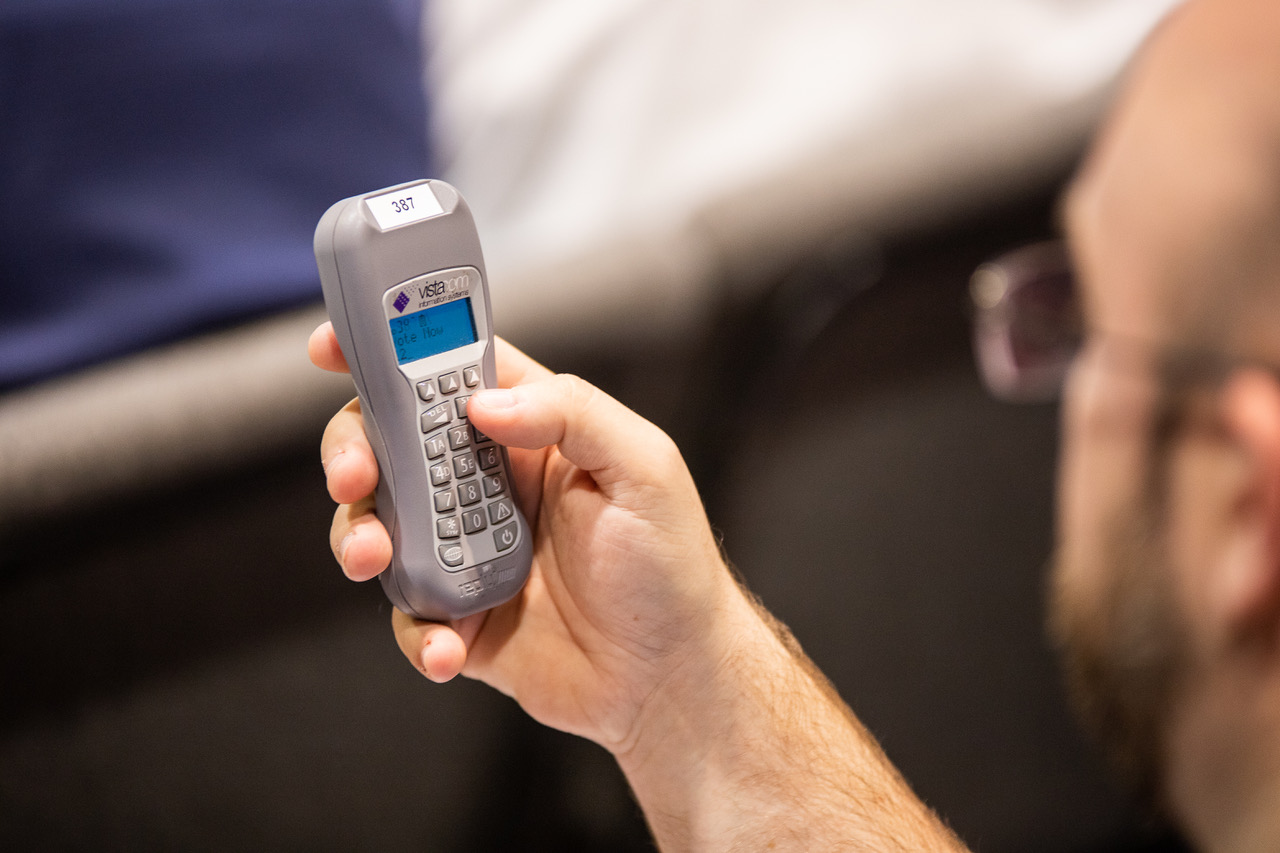 Trust In Technology
Voter confidence and satisfaction with the elections process was of utmost importance to UMC conference organizers. Multiple steps were taken to gain buy-in and trust from the conference's primarily older tech-adverse attendees.
Conference leaders wasted no time engaging attendees well before annual conference voting was scheduled to take place. Face-to-face interaction was key to building confidence in the transition, and conference planners wanted to allay attendees' top fears. Test e-voting sessions were held and formal surveys were conducted leading up to the annual conference.
"The level of security and the level of certainty that people felt increased significantly from the first time we tested audience response keypads to when we used them for e-voting the first and second time."
"Attendees were very, very pleased with the instructions that were given to them and the patience that was exercised."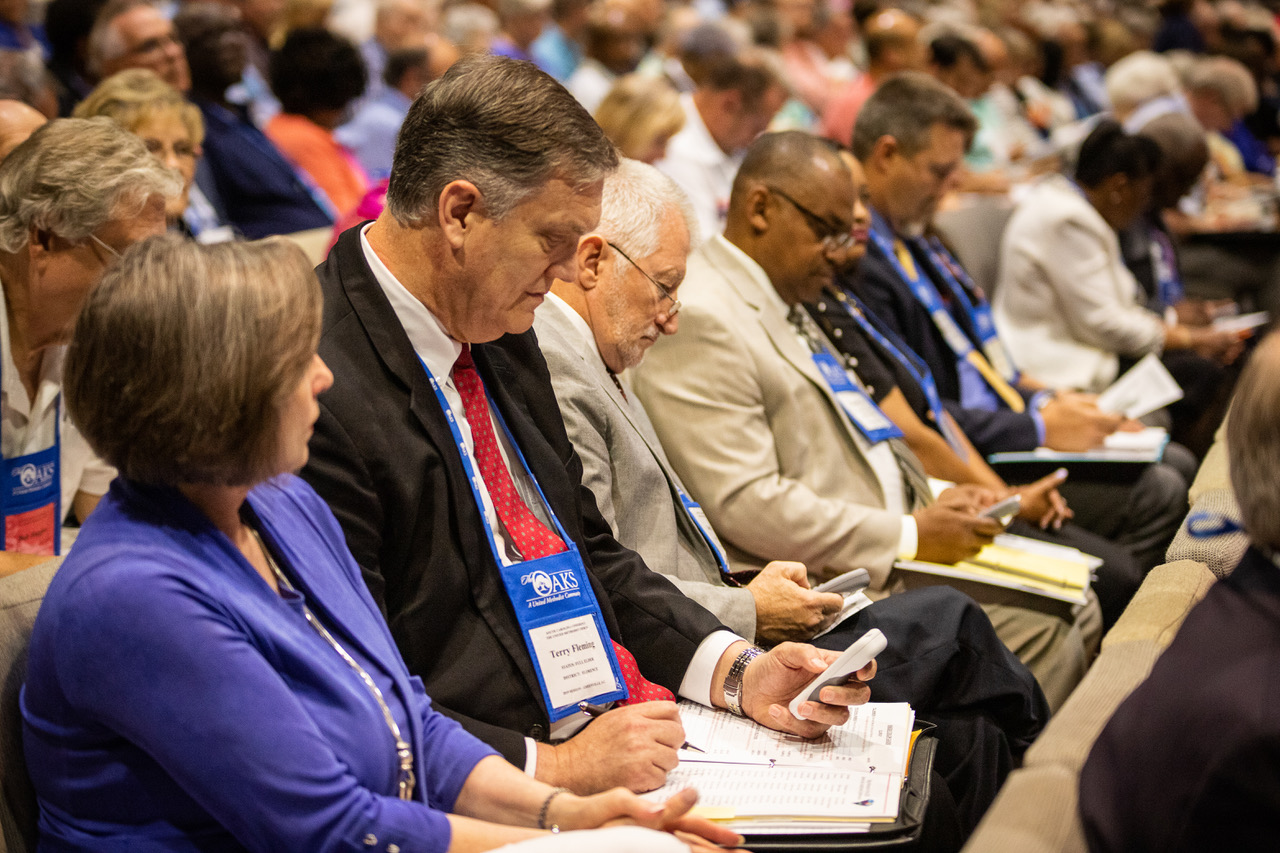 Ease of Use
Since having used e-voting multiple times, conference attendees no longer have apprehensions about the devices or system used. Attendee confidence in the voting system and devices is continuously positive, and growing.
"Across the board, attendees had great confidence in the supplier we worked with, and had a very positive experience with the devices themselves. Many requested that we consider working with the same supplier moving forward."
"We vetted competitors offering similar audience response systems for e-voting and the prices were comparable. Based on attendee feedback and a planned expansion of use, we chose to continue working with a vendor that our members have full confidence in."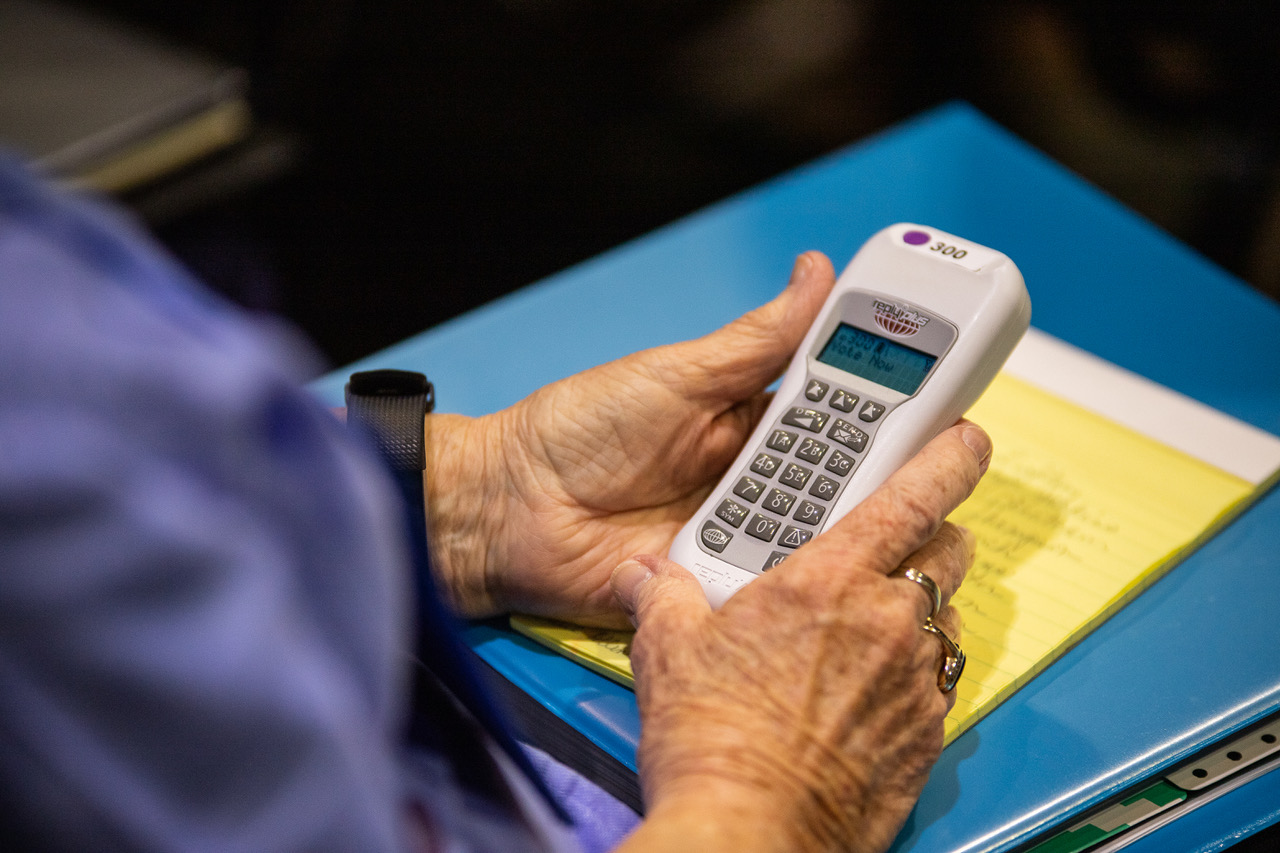 The Results Are Clear
Transitioning to e-voting had an unprecedented impact on the UMC South Carolina conference design and experience. It's been proven that a full day can be shaved from the conference given the speed of the vote counting process. Not only has switching to e-voting saved the conference time, but it's also opened the conference up to thinking more broadly about how technology can enhance the way things are done.
"E-voting gave people a positive feeling of the event itself. We felt positively enough about our experience to be able to recommend it to other conferences. There are conferences smaller than ours that needed to find something affordable to them."
Transitioning to e-voting is a simple process with Vistacom's hands-on delivery support. Vistacom's ninety-five percent customer retention rate is due in large part to the high quality project management and on-site implementation support provided. To learn more about how audience response devices and e-voting systems can help enhance your conference, you can schedule a free 30 minute consultation.